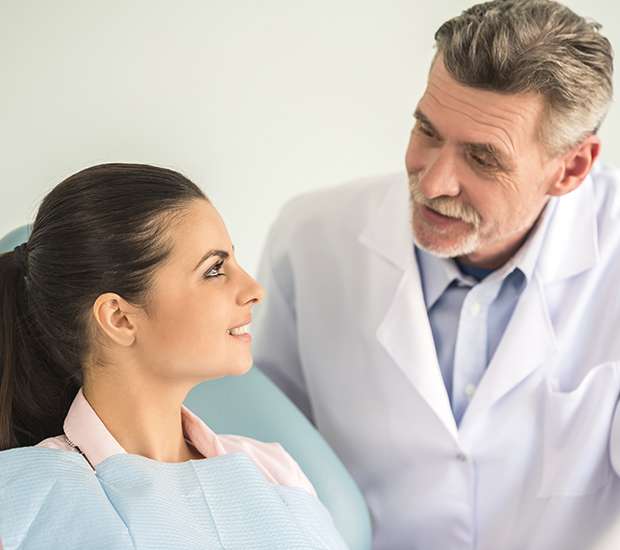 Dental Checkup
Houston, TX
If your child has not been to the dentist in a while, we invite you to schedule a dental checkup with Memorial Pediatric Dentistry. At our Houston dental office, we focus on improving the health and appearance of our child and pre-teen patients' smiles. We understand that not everyone is excited about dental care. Due to busy schedules, a lack of insurance, or general forgetfulness, a lot of people do not visit the dentist with any regularity. If that is your child – do not worry. You are not alone. According to Gallup, in 2013, around one-third of Americans had not visited a dentist for the entire year. By not having properly timed dental checkups, you are placing your child at risk for a variety of health issues. We encourage you to take an hour out of your day for the benefit of your child's oral health and future quality of his or her life. To get started, all you need to do is call (281) 822-6600 and schedule an appointment. Our friendly staff will not judge you for the lack of your child's prior dental care and will be happy to get you up to speed again.
Why Your Child Needs One
There is a direct link between visiting the dentist and keeping your natural teeth. If you want to ensure that your child has a full mouth of healthy teeth – take your child to the dentist on regular visits. By building a healthy set of teeth early on, parents can ensure their children have strong healthy teeth as they grow up. A child who does not visit a dentist on a regular basis may face infection or other painful consequences. If you visit our office regularly for preventative care, there is no need for your child to experience significant tooth loss or pain. Saving your child's teeth, after all, is less time-consuming and less expensive than other extensive procedures.
A regularly scheduled dental checkup will also make sure that your child does not experience a toothache or infection. Throughout Houston and the surrounding area, we find that toothaches can create enough discomfort to cause a child to stay home from school. In fact, according to the Centers for Disease Control and Prevention, 164 million work hours are lost each and every year due to dental related health issues. This can include parents having to take time off to monitor and help their child receive the needed care. If your child is like many of our Houston patients that do not feel they have time for the dentist, you definitely need to schedule a dental checkup. Failing to do so, could result in a more serious health condition forming and the need to take more time off of work. After all, without preventative dental care, your child is at a greater risk for tooth decay, infection and gum disease.
What Happens at Your Child's Dental Checkup
At Memorial Pediatric Dentistry, we complete your child's dental checkup in a way that is comfortable and relaxing. We understand that some children are uncomfortable with visiting the dentist, because they have a dental phobia or are concerned that something may go wrong. If your child is afraid of the dentist and does actually have a dental problem, we will treat your child's teeth gently and carefully. Thanks to our process, your child's health issues can be addressed without causing any further irritation.
We invite you to call 281-822-6600 and schedule your child's dental checkup right away. Upon arrival, we will escort your child to the examination room where he or she will be given a drape and goggles to wear. The drape and goggles will protect the child as we take images of the teeth and gums to search for any infections or signs of decay that are under the surface. We will also perform a visual inspection of your child's gums and teeth. During the inspection, we will search for signs of infection, tooth decay, gum disease, and oral cancer. If we identify any of these issues, we will discuss treatment options with you and may even be able to treat minor cavities that day. We will discuss any procedures with you and your child, before we begin, to help keep him or her comfortable and relaxed. We will also clean your child's teeth and gums before leaving, to ensure there is no lingering plaque or bacteria. When you visit our Houston, TX dental office, you can expect the highest quality of care for your child. We can guarantee that your child's dental checkup will be completed efficiently and gently.
The Benefits of Coming in Now
At Memorial Pediatric Dentistry, we want you and your child to visit our dentist office at the first sign of discomfort. If your child has even the slightest toothache or irritation in the gums, you should schedule a dental exam as soon as possible. We can correct any problem immediately, rather than allowing it to grow and spread. In many cases, we can help your child avoid experiencing any significant discomfort by simply removing the decayed area while it is still small. Otherwise, your child may end up with a dental emergency as an untreated cavity or infection spreads. Fortunately, we make it easy to schedule a dental checkup with our Houston dentist office. All you need to do is call (281) 822-6600 to schedule an appointment. We will work within your schedule to ensure that your child receives the care he or she needs, exactly when it is needed.
Why You Should Not Wait for Dental Care
While we understand that many people wait to seek dental care due to anxiety, time or finances, we do not recommend it. Instead, we suggest that you schedule a dental exam now, even if your child is not experiencing any discomfort. Doing so will allow us to remove any plaque or bacteria that has built up on your child's teeth, ensure that your child does not have any cavities that are forming, and prevent your child from experiencing gum disease. Our goal is to treat your child before any health issues develop. A dental checkup allows us to meet this goal. If you live in Houston or the surrounding area, it does not matter why your child has not been to the dentist in a while. We welcome you to come back in, so that we can protect and improve your child's oral health.
Back to top of Dental Checkup
Recent Posts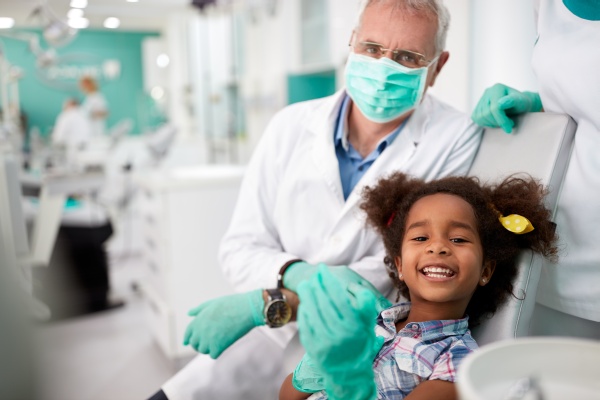 Proper dental hygiene in children is as important, if not more so, than adults. Kids' dental hygiene and health can determine many factors about their dental health in the future, such as gum health, teeth placement and oral hygiene. Without proper care, a child's dental routine could cause issues for them later in life. One…
Explore additional topics covered on our website: